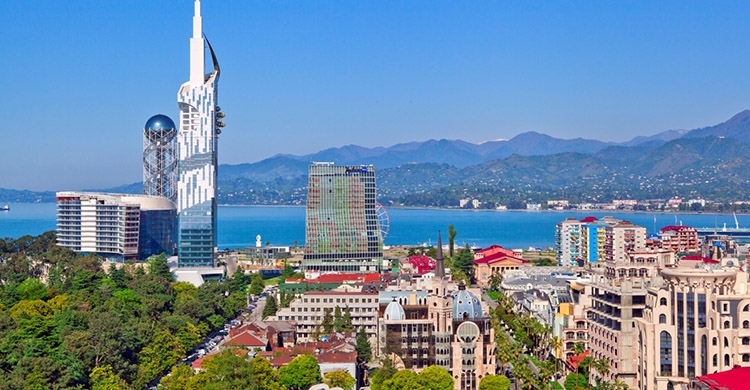 About Batumi
Sunny hospitable Batumi is the capital of the Autonomous Republic of Adjara and the main Black Sea resort of Georgia. Today, Batumi is one of the most popular and dynamically developing tourist destinations in the world.

Over the past few years, the annual increase in tourist flow to Georgia has been about 20%. The number of international visits is growing rapidly, setting new historical records. According to the National Bureau of Statistics, in 2019, 9.3 million guests visited Georgia, of which more than 2 million were in the Adjara region.

Arriving in Batumi once, more than 70% of tourists return again. Many of them fall in love with the city, the sea, national cuisine, the unique local flavor, and decide to buy an apartment in Batumi. The booming demand for Batumi real estate caused a real construction boom - for the last ten years the city has been intensively built up and expanding.

Foreigners not only remain to live in Batumi, but also willingly invest in resort real estate, buying up apartments by the sea for the purpose of subsequent renting to vacationers. The number of transactions related to the residential sector is also growing steadily. On a national scale for 2018, the growth of this indicator was 22%, data for 2019 has not yet been published. But real estate market analysts are unequivocally confident that there are no prerequisites for reducing the current dynamics - in the foreseeable future, apartments by the sea will continue to be in great demand.

Investing in real estate is one of the most profitable and reliable ways to preserve and increase personal capital. Do not miss the opportunity to buy an apartment in Batumi for leisure and business. The Atumi Residence Real Estate Agency will be happy to help you choose the best option individually for your needs.

Welcome to Batumi!